It's Simply From Scratch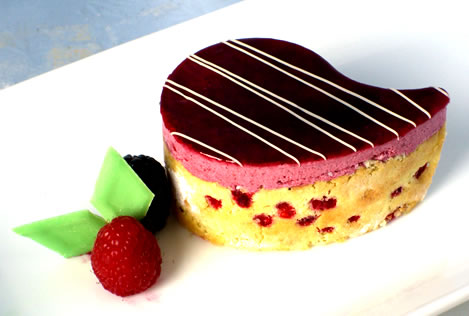 We started rolling our first dough in 1993 using top quality ingredients, fresh, wholesome and natural. We worked closely and cooperated with Executive Chefs at hotels to customize their menus. Since opening for business , Maurice Pastries Inc. is proud to have earned the confidence and trust of all its clients by maintaining high standard and consistently delivering quality products and services.
Our Menu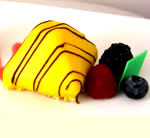 Plated Desserts
Cold chocolate desserts and mousses, however elaborated, can be prepared well in advance making them ideal for dinner parties and special occasions. Beautifully presented layers of Trio chocolate terrine, scoops of assorted mousses in martini glasses, or a stunning chocolate flourless soufflé with a luscious sauce will guarantee a successful finale to any meal.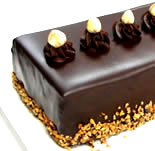 Our Cakes
Nothing tempts the chocolate-lover's taste buds as thoroughly as a layered cake extravagantly filled with a light chocolate ganache crunchy with nuts, thickly whipped cream or a fruit-flavored Bavarian. from classics like coconut walnut carrot cake, cheese cake and tira misu to our prestigious chocolate cakes.